ANNOUNCEMENTS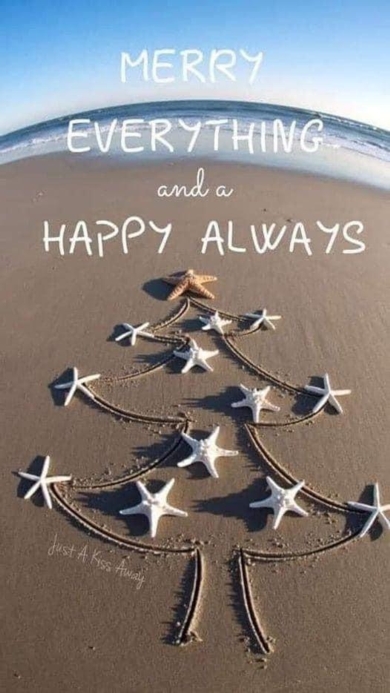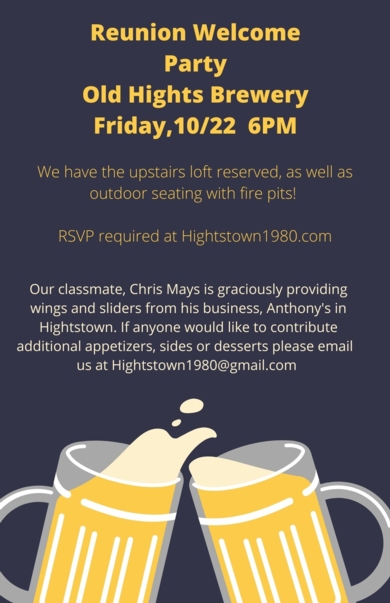 Only 2 Days remain before registration closes for the Saturday night event!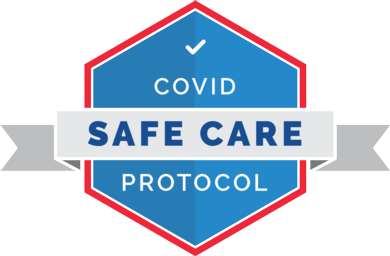 The reunion is 2 weeks away and it's going to be a great weekend. For those of you who have been wondering how we will be handling COVID protocols, we have decided to support what is currently set forth by the State of New Jersey.
COVID-19 vaccines are safe and highly effective at preventing you from getting sick. They are one of the most important tools to ending the COVID-19 pandemic and getting back to what you love. With that being said, we hope everyone in attendence has received at least one vaccine. If you are not vaccinated, it highly recommended that you wear a mask, wash your hands and stay home if you are sick.
All staff members at The Stone Terrace are fully vaccinated!
https://covid19.nj.gov/faqs/nj-information/reopening-guidance-and-restrictions/how-can-people-safely-get-together-what-are-the-limits-for-indoor-and-outdoor-gatherings?fbclid=IwAR0VTGgLDD-_ICwa1xTlKuP-HmySwnkASYC7cnEJeEGI3uhfGne0LHPKx1w
Unfortunately, we were just notified by East Windsor school district that only students and staff are permitted in the building due to covid. Really bummed about this. Looking into a possible replacement activity. Suggestions welcome.
Many of us have been financially affected by the COVID-19 pandemic. We want everyone who wants to attend the reunion to be able to come. We have established a fund for this reason. Please send us an email hightstown1980@gmail.com. All inquiries will be strictly confidential. If you would like to donate to the fund or are able to host a classmate overnight please let me know as well.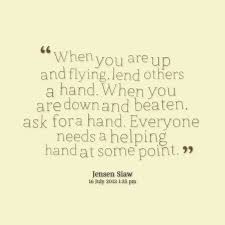 UPDATE! The block of rooms we have held at the Hilton Garden Inn in Hamilton will be released today! We suggest you book today, you can always cancel. Our rate is $179/$189 the internet rate is $249.
OFFER EXTENDED THROUGH OCTOBER 1!
We look forward to seeing everyone at the reunion . Registration is now opening. Please following the RSVP link in the header.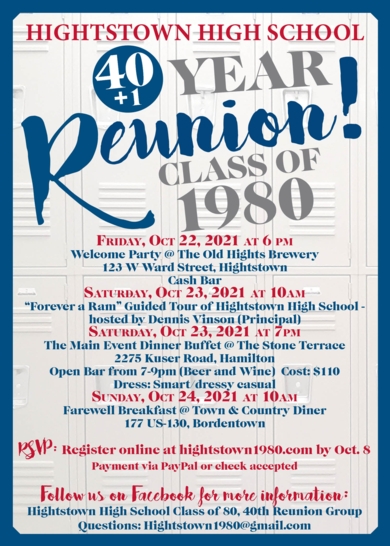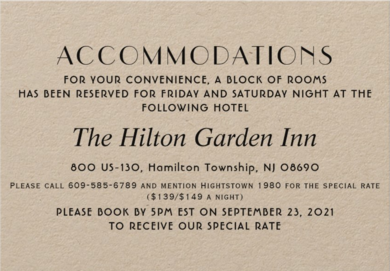 Coming soon! Check your snail mailbox for complete details! If you haven't registered yet please go to www.Hightstown1980.com
We've got an amazing weekend planned. We want you to be part of it. We hope you are excited as we are!
Friday night - Happy hour at the Old Hights Brewery
Saturday - Tour of HHS
Saturday night - The Main Event
Sunday morning - brunch
There's something for everyone!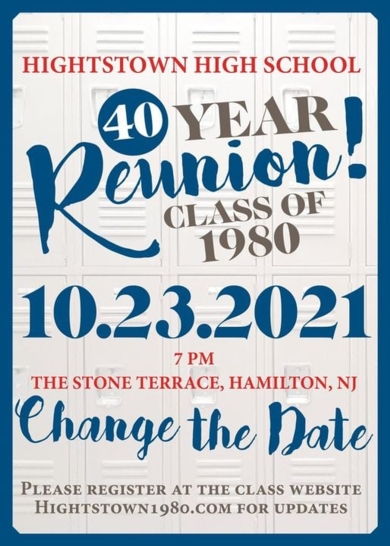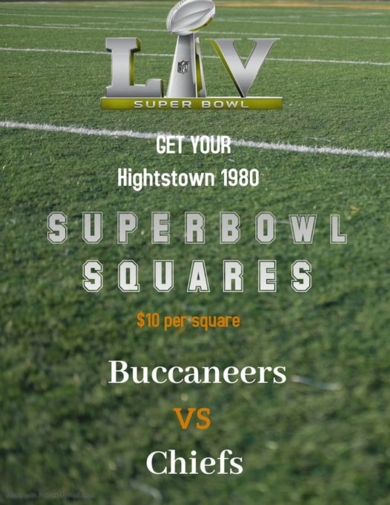 Get your Hightstown 1980 Superbowl Squares 2021 before they are gone! We're having a Super Bowl fundraiser! We would like to set aside some funds to contribute toward the ticket price for classmates facing a financial hardship and unexpected reunion expenses.
Step 1) Choose your Squares: To join, simply go to: RunYourPool.com and search for Pool ID 127377 and enter the password Rams1980. Or our direct link: https://www.runyourpool.com/join/pool_info.cfm?id=127377...
Step 2) Pay for your Squares: There is a PayPal site for the pool at https://paypal.me/pools/c/8wpOo0b4sI where the payment can be made. We're collecting $10 per square until all squares are filled.
Once all the squares are filled, random numbers will be assigned for the 2 teams. There will be different numbers drawn and used for each quarter.
Winner Payouts: The winner of each quarter will be determined by matching the last number from the score with the numbers randomly selected prior to kickoff. Payouts will be as follows.
1st Quarter = $100
2nd Quarter = $100
3rd Quarter = $100
4th Quarter = $200
If all squares are not taken payouts will be lower.
Anyone can participate! Ask you friends and family to join!
Although we can't be together this weekend for our 40th reunion weekend, we are hopeful that we will be able to have a great time in 2021. Please stay healthy!
Lisa & Andy
After careful consideration and much discussion Andy and I have made the difficult decision to postpone our 40th reunion until 10.23.2021. Please save the new date! We can't wait to see everyone! Stay healthy and keep in touch.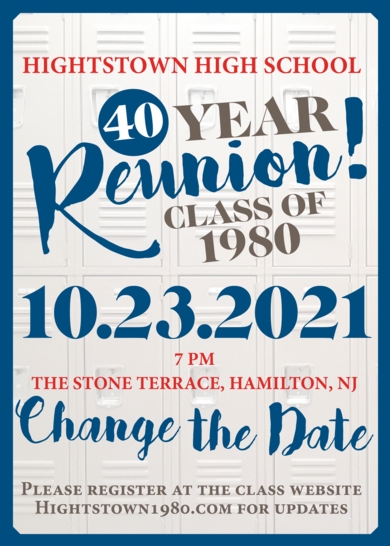 Dear Classmates,
Please save the date for our big reunion! We are sorry it has taken so long to finalize a venue, but we wanted to get it right! Andy and I are confident we have selected the perfect venue for the "Main Event". We will be adding other events starting Friday night, ending with a brunch on Sunday morning. We will post more details as they become available. Please mark your calendar, it's going to be a spectacular weekend. If you have any questions please let us know.
Best,
LISA & ANDY
Reunion Co-Chairs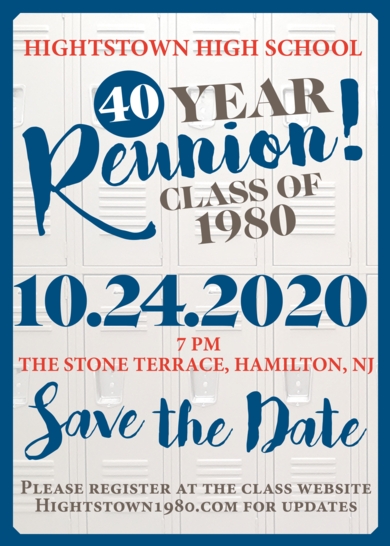 We are so happy you could join us on our new class website. If this is the first time you are using the site please click on First Time Visitor on the menu. Please fill in your information and help us keep the site up to date. Take a look around.... The site is a work in progress, we will continue to add new information. We welcome any suggestions you may have. Please let other classmates know about our new website. We would like to see as many people on the site as possible.